The new definition of "dependant" in mauritius, and what it means for expats
Sally is young, vibrant and at the springboard of her life's journey in having discovered her (previously elusive) life-purpose as a special-needs teacher. Sally is rooted in her birthplace of South Africa, alongside Bruno and his full-blooded South African family. Having invested the better part of her early twenties as a live-in au pair, sponsored student and doting teacher to 12 year old autistic Bruno, she stands devastated and worried to a special degree of panic at the news that her beloved 2nd family has dreams and determinations to make an investment of their own into the sandy shores of Mauritius. What is a family in such need to do where ties of dependence stand at risk of severing in the face of battle with foreign promulgated definitions and interpretations?
Since the inception of the Finance Act (2020) on 7 August 2020 in Mauritius, dependants are now defined under the Immigration Act as spouse (including Common Law Partner of the opposite sex), parents of Occupation Permit/Resident Permit holder and children, including stepchildren or lawfully adopted children, under 24 years of age.
The amendment to the definition of dependant as outlined above brings to light the underlying intention of Mauritius to adopt a foreigner-friendly approach to its landscape by broadening its understanding of dependence. It has consequentially and intentionally opened up the possibility for Occupation and Residence Permit ("OP/RP") holders living in Mauritius to apply for third parties who wholly satisfy the criteria of dependant, to enter Mauritius and apply for resident status in Mauritius as dependants of exiting OP/RP holders.
Given the spectrum of permits available in Mauritius, the question begs whether a blanket approach applies to all and, if so, to what degree? Whilst the freshly tarred avenues for the application for a dependant permit by an OP/RP holder are clearly visible, the existence of a ticket booth does not guarantee a seat to the show. The permit holder will have to satisfy the demands of the Passport and Immigration Office (on behalf of the Prime Minister's Office) in that the applicant suits the intended definition of dependant socially, financially and in physical terms within Mauritius, regardless of the type or length of the permit in their possession. In the case of the applicant being an adult, above the age of 24, such applications should in all instances be accompanied by a detailed motivational letter and proof of existing relationship (whatever it may be) in aiding to meet the criteria of dependant.
Whilst this approach is symbiotic with the general discretionary stance of Mauritius insofar as protecting its small territory and awarding residency/citizenship to foreigners, it has shown to be a strategic leap in acknowledging the pressing need for a family friendly, long term landscape to those seeking to call Mauritius home.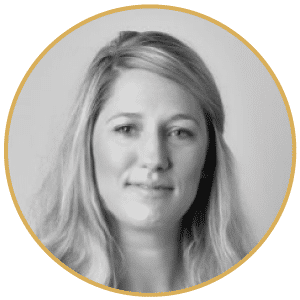 Esmarie Swanepoel
Head of the Expat Desk (Temple Group)